/HOME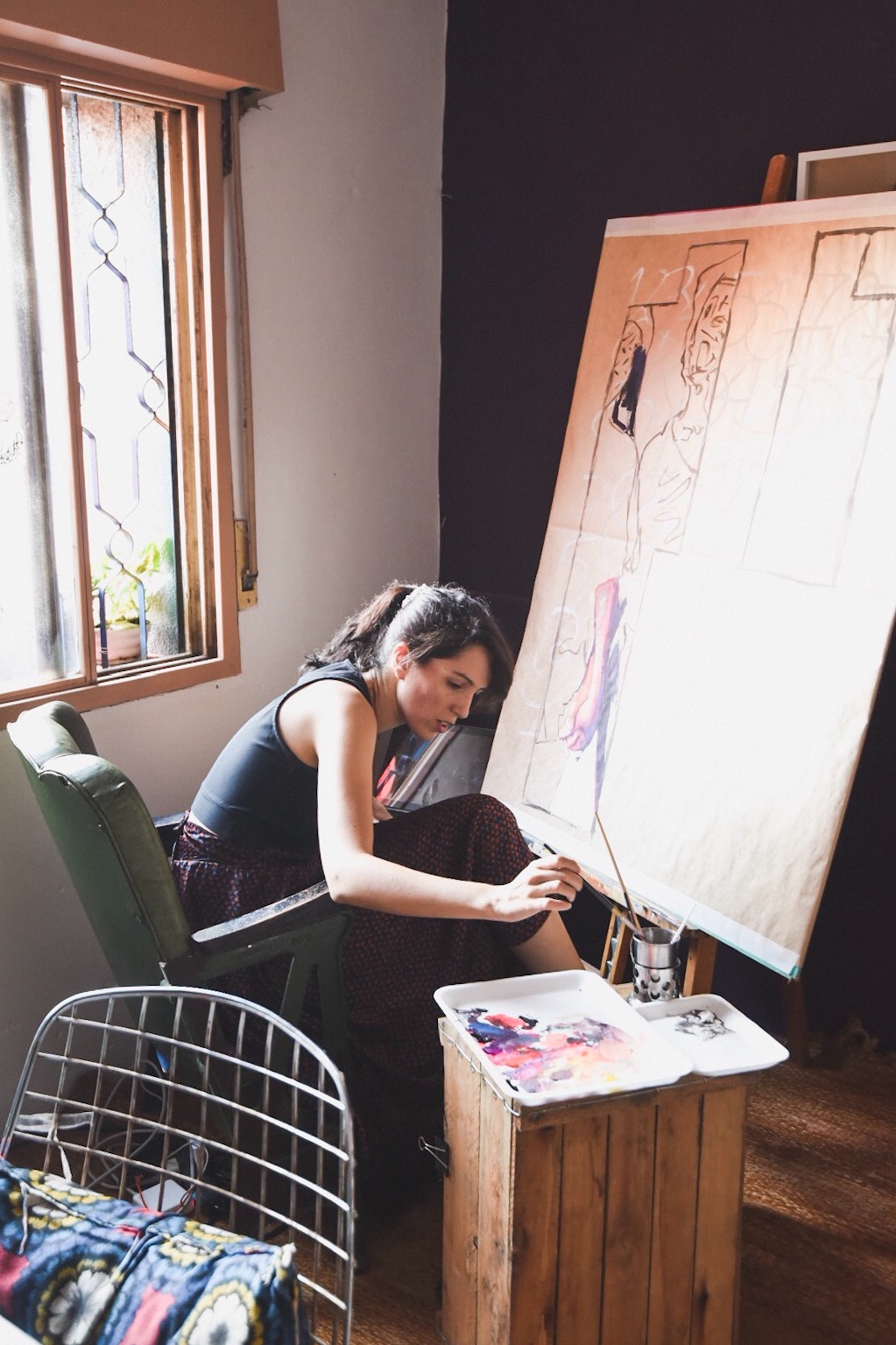 ABOUT

"the latin word "cor" means heart. The heart is the center of all the pasion, the creativity, all the love and the answers".
Noe Cor is a multidisciplinary artist known mainly for her mural work.
Her delicate work often focus on the figure and the concept of the femenine.
In parallel to her urban art works, she has experimented with various techniques, from oil painting and embroidery to animations and new media projects (videomapping, live painting projections in buildings, interactive instalations, etc). Back in her home town, Montevideo, Uruguay, she shares a workshop named Casa Wang, with a group of outstanding urban artists.
ACERCA DE
"La palabra latina" cor "significa corazón. El corazón es el centro de toda la pasión, la creatividad, todo el amor y las respuestas ".
Noe Cor es una artista multidisciplinaria conocida principalmente por su trabajo mural. Su trabajo delicado a menudo se centra en la figura y el concepto de lo femenino.
Paralelamente a sus obras de arte urbano, ha experimentado con varias técnicas, desde pintura al óleo y bordado hasta animaciones y nuevos proyectos de medios (videomapping, proyecciones de pintura en vivo en edificios, instalaciones interactivas, etc.). En su ciudad natal, Montevideo, Uruguay, comparte un taller llamado Casa Wang, con un grupo de destacados artistas urbanos.
CONTACT
+ 598 94 76 39 36
Hola(@)NoeCor.com
IG @_NoeCor